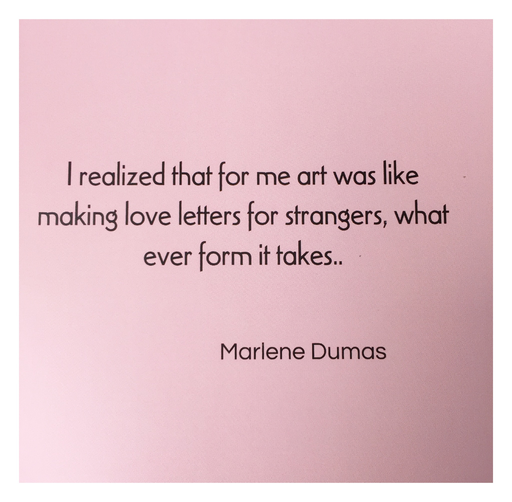 I am still outregeously happy with the painting. You painted exactly what I like, regularly I see something new in the painting, it is calming, but at the same time colourful. You nailed it! K.
We still enjoy your painting, it is part of our top 3! Edwin en Caroline
This pink 'blanket' is a wonderful embrace. It makes me very happy! Karin
We still show your work prominently and it is always inspiring and blends beautifully in our home. Your work has a distuinguishing style and is timeless. Good luck with your wonderful, colorful!!! work. Monique
M/GARRATZ : HELLO ANE MARE YOUR WORK ARE BEATIFULL, AEREO,SUTIL, AND SOPHISTICATED. SHOW YOUR PAINTINGS IS A WONDERFULL EXPERIENCE. CONGRATULATIONS. OM GARRATZ PAINTER AN WRITER
HELLO ANNEMARE, EXCELLENT COMPOSITIONS ,AND SOOTHING COLORS IN YOUR PERFECT WORKS !!! I LOVE YOUR INNOVATIVE WORKS !! TRANSPARENCY IN COMPOSITION I LIKED IT SO MUCH !!! MY BEST WARM WISHES AND CONGRATULATIONS....!!!!! Prabhinder Lall
I was looking at your work and web page the other day- your paintings are very beautiful. The most beautiful I'v seen on quite a time!
Love your colors and spaces.
I feel close to them. best of luck to you! Claravox
Delicious. Your collection is like frost and ice and everything wonderfully winter. I have so many favorites! Excellent talent. I am a fan!!!
A stunning body of work;) rebeccabellamy

It's always a pleasure to find work that is fresh and alive! Susquehanna Studio
GENIAL!! trés bonne peinture! awesome! your stuff is so great!
Hugo Pinto
Hi, i like your works, it s like a great dream Najoua
Your works are so very, very sensitive, sensual and magical. There are so many of your works that I simply love and love and love!!! Thank you for sharing. Robin Christian
Dear Anne ! your works are really excellent !! I like all of it !! you have so deep feelings for the colors and the good composition !! Ridha70
Your work is really close to Cy Twombly but at the same time is distinct.
Petros Golitsis.
Hoi Annemare,
Your paintings are framed (gold-black-gold) and on rthe wall. It really is beautiful! I am so happy with your work. I just wanted to let you know. Maybe you would like to come look at them some day? Monique
Your art work it is eccellente! BRAVISSIMA FANTASTICO Elena Shirin
Very,very,very! original. So appealing and cool. Lovely. Russell Lee Hansen
Excellent works. Walraji
Really great your works. Greetings Stacho
I like your work. Poeticos and deep, I felt great peace. Congratulations. Plata at Artbreak
Today I received the first compliments regarding your work from regular customers who were impressed with your paintings. (and we are very pleased with the new improved image of our showrooom because of your work)
Designa Interieur, Nicole Veldhuis
Very interesting work!! wonderful colors!! Bravo Ridha70 at Artbreak
Review NoordHollands Dagblad by Lida Bonnema
MOONPEARLS , GALERIE OOST99 HOORN
Artist Annemare Rijnbeek (1961) from Den Haag, is also a story teller. Not with ceramics, but with paint and collage on canvas. She hasn't always been so preoccupied by art.After a degree in marketing and economics she opted for a career in tourism and travelled around the globe. As of 2003 she started working in a studio in The Hague and took her calling seriously.Her work is lyrical en deep.With acrylics she paints all kinds of random details, to be completed with existing elements such as old pictures, paper and texts. The layers of paints is scratched and sandpapered. This way she builds up sensitive images.One of the most poetical paintings is Moondrops. Pearls from the moon are cought in a bowl.
The fact that the paintings touch the feelings of the viewer in a subtle way, without one being able to explain why, makes them only more interesting.
We were in Bussum today and we thouroughly enjoyed the exposition in Galerie Arte Temporale.We zijn vandaag naar Bussum geweest en hebben genoten in Galerie Arte Temporale. We noticed your work heading different direction, certainly colorwise.
Nico en Anneke
One of the responses on work sold at Gallery Ludwig Trossaert in Antwerp:
" On Thursday I returned to the gallery to see if my attraction to your diptych was still as strong and it was before. Since we put the works in our living room we have moved some other paintings and objects, because the energy and proportions had changed.They are beautiful here. I can't even imagine the room without them.
They make me very happy and I want to travel with them, here in the room, and the rest of our lives. They are very enriching, engaged and free." Marion
Surprising! Vriendelijke groet: Harry Agema
Beautiful work, I'm impressed! Ali Rashid
Gorgeous in its imagination, individual character and execution. I almost said: "Sublime", but it wasn't far from it. Joy all over! Ronny
Your work makes me so happy, I enjoy it immensely; it's really wonderful, Elizabeth
Thank you for our beautiful 'Desire'. Nico en Anneke