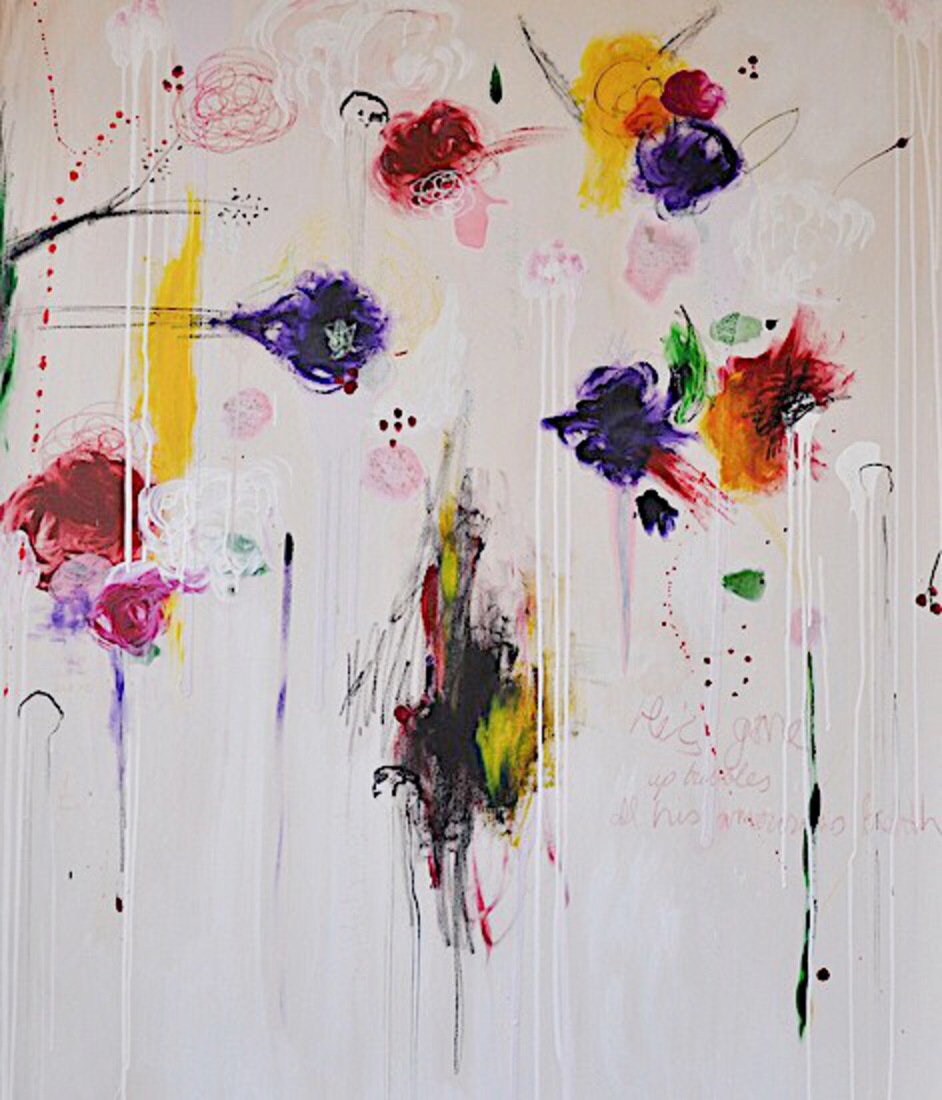 140 x 120 cm, © 2010, € 3 250,00
Two-dimensional | Painting | Acrylic | on canvas

Soul to Soul/Summer. Large painting, 120x140cm, Mixed media.
The written text "He's gone; up bubbles all his amorous breath!" is reffering to the legend from Greek mythology of Hero and Leander.
It is the last line in the poem 'On a Picture of Leander' by John Keats (1817).
Cy Twombly used this quote in his painting "Hero and Leandro Part IV' 1981.
Hero is a priestess of Aphrodite who lives on the European side of the Hellespont. Leandro falls in love with Hero, but lives on the Asian side. To be together, he swims across every night. Hero always lights a flame on the tower of her house to show him the way to the coast.
When on a stormy night the flame extinguishes, Leandro can not find the coast and drowns. The next day Hero finds his body and throws herself in the sea.
The second text on the canvas "When we kiss, soul to soul, understanding without words"