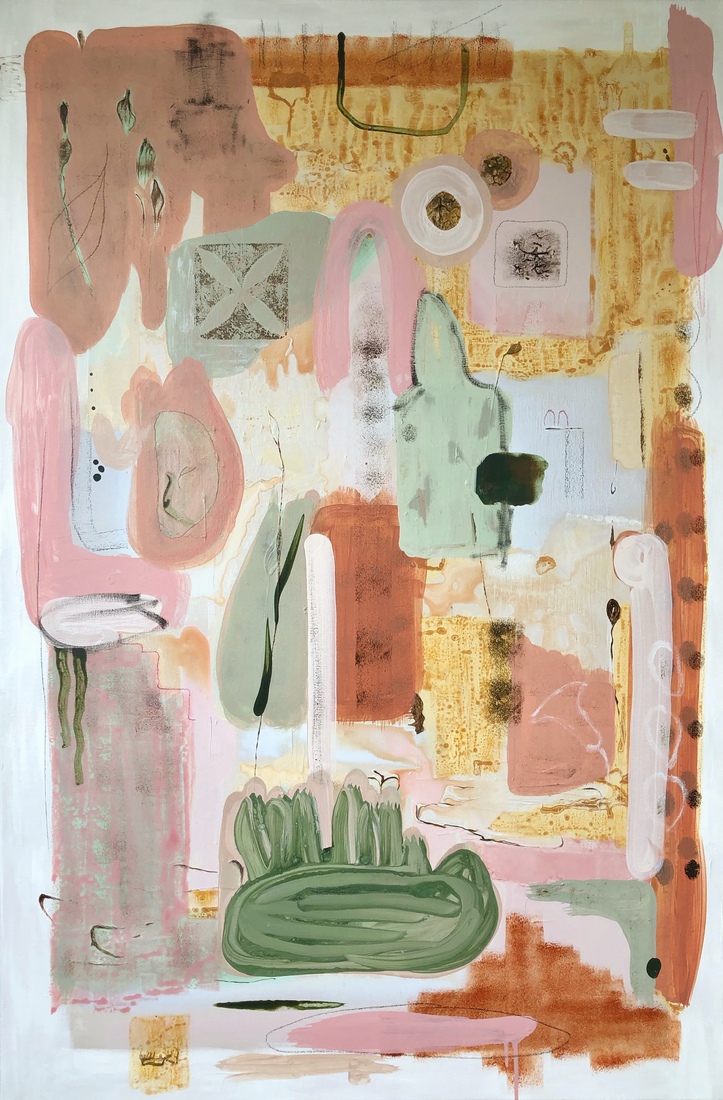 120 x 80 cm, © 2021, € 1 750,00
Three-dimensional | Sculpture | Mixed Media

This work is the first of the series LEAVES. A completely different direction, with softer colours, inspired by nature.
With this style I get to play again and use all the techniques acquired over the years.
Lots of layering, so the work get body and is full of surprises upon inspection.
I work witj symbols, such as the Papyrus, with the Egyptians the symbol of prosperity, health and fortune and the Egyptian symbol for the earth.
I also used an African symbol, the Mmusyidee, which also stands for prosperity, banishing adversity and wellbeing.
Various matters refer to growth.